Teaching reading, reasoning, and writing with sources through
social studies inquiry

.

Welcome to Read.Inquire.Write.! Our free, downloadable curriculum creates a process to support middle school students' argument writing through reading of sources and analysis of complex social and historical problems. Across investigations, students write increasingly complex forms of argument - from interpretations to critiques to counterarguments - with support from disciplinary literacy tools. Use our investigations and disciplinary literacy tools to support your students in the reading, thinking, and writing process, adapting the investigations to meet the particular needs of students in your classroom. Or, use our literacy tools and Library of Congress sources to structure your own investigations of social studies topics you teach.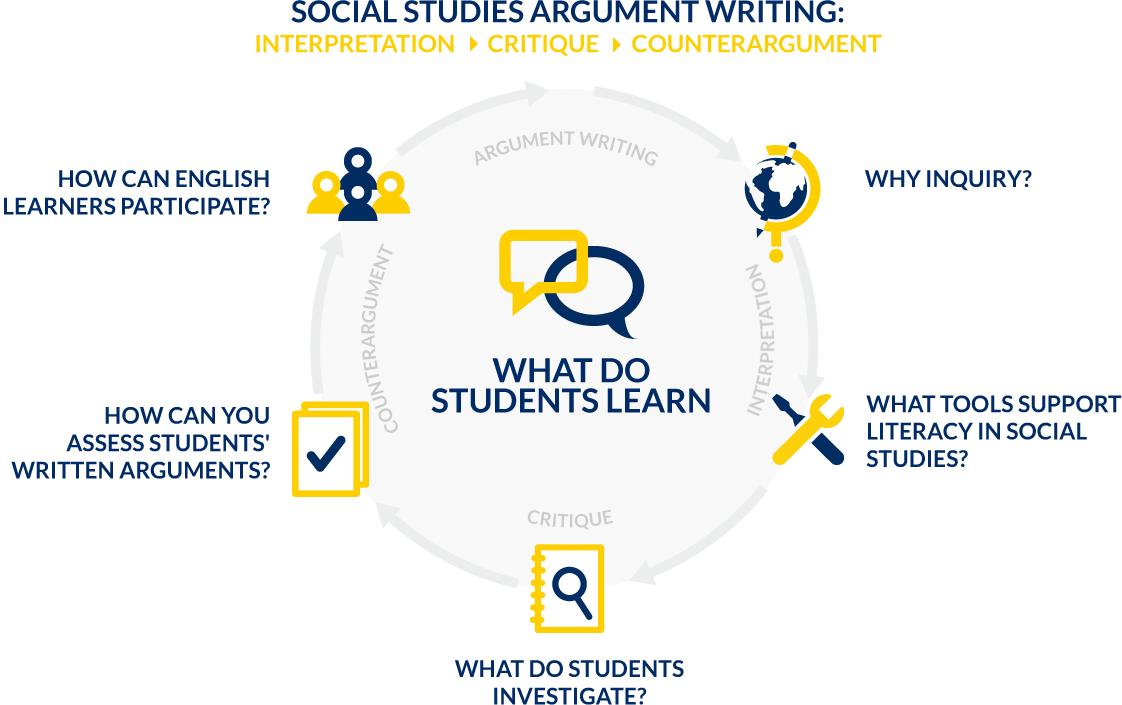 These investigations are accessible to middle school students as teachers model reading and writing with intentionality and provide students with scaffolds and support that make them successful.
If you look at kids who are below grade level in reading, they can all do the writing; they know how to do it and they are confident.