Twelve investigations provide opportunities for social studies inquiry across five days. Four investigations support each of the target argument writing tasks (Interpretation, Critique, Counterargument). Whether investigating the causes of water inequality in and around Mexico City, the progress South Africa has made since the end of apartheid, or the experiences of women in colonial North America, students delve into issues of perspective, representation, and context as they connect past and present. All investigations:
introduce a central or compelling question, make connections to students, and extend background knowledge;

engage students in reading and analysis of primary sources through explicit instruction and discussion as students weigh evidence and draw conclusions;

provide explicit support for the particular kind of argument writing called for in the investigation, engaging students in planning, composing, reflection, and revision.
Preview Scope & Sequence Download Scope & Sequence
Read.Inquire.Write. investigations follow a similar sequence of activities and culminate in an argument writing task with an authentic purpose that connects past and present. Each day in an investigation supports reading, reasoning, and writing in ways that research has shown to develop students' social studies thinking and literacy. The five days of an investigation create an inquiry and writing process that reflects the work of historians and social scientists as they communicate with the public and their peers. The investigations include a student packet, slides to guide instruction, and a teacher guide to support classroom-based inquiry. Background information, sources, a writing assignment, and disciplinary literacy tools adapted to each investigation are included in the packets and guides. Videos of classroom interaction, examples of student work, and rubrics for scoring writing are also posted on this website.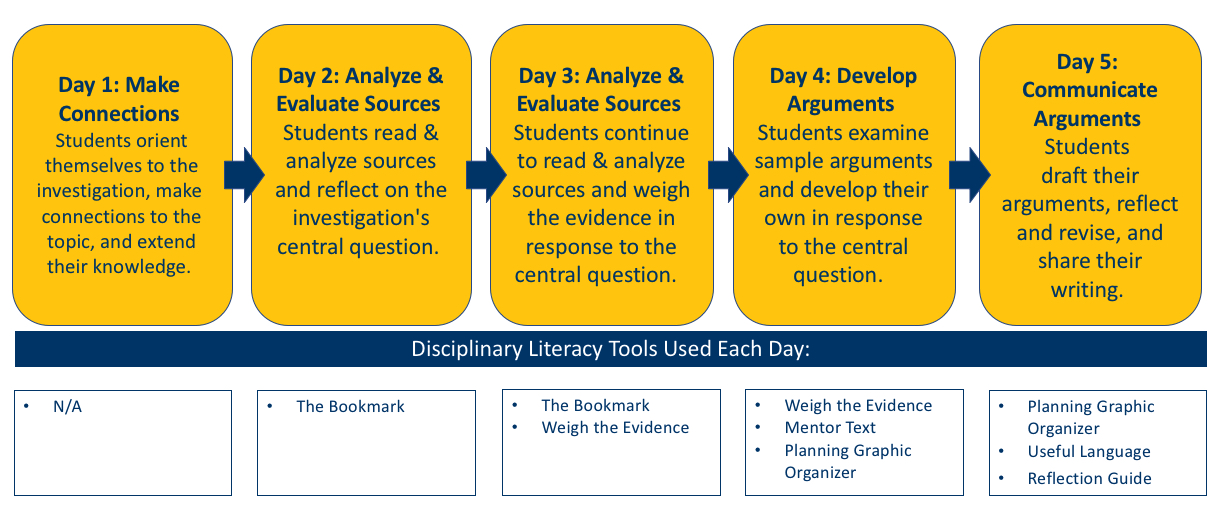 The Read.Inquire.Write. curriculum responds to the C3 Framework for Social Studies State Standards and the Common Core State Standards for Literacy. Each of the four dimensions of the C3 Framework is embedded in these investigations as students ask questions, apply disciplinary concepts, evaluate sources, use evidence, communicate conclusions, and take action through their writing. Reading informational text, speaking and listening, and writing arguments as laid out in the Common Core are supported by the social studies writing process in the Read.Inquire.Write. investigations.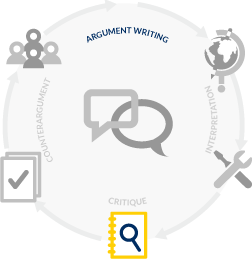 I like the investigation materials better than any textbook I've ever used.
--Renea Di Bella, Middle School Teacher, Ann Arbor, MI
---