This set of Read.Inquire.Write. disciplinary literacy tools prepares students to write interpretations - arguments in support of an interpretation of the sources. These tools are designed to engage all students in analytical reading and argument writing, while developing disciplinary language and thinking in history and social sciences. The disciplinary literacy tools are embedded within our investigations, but can be used with other topics and materials to create a structured process for inquiry and argument writing.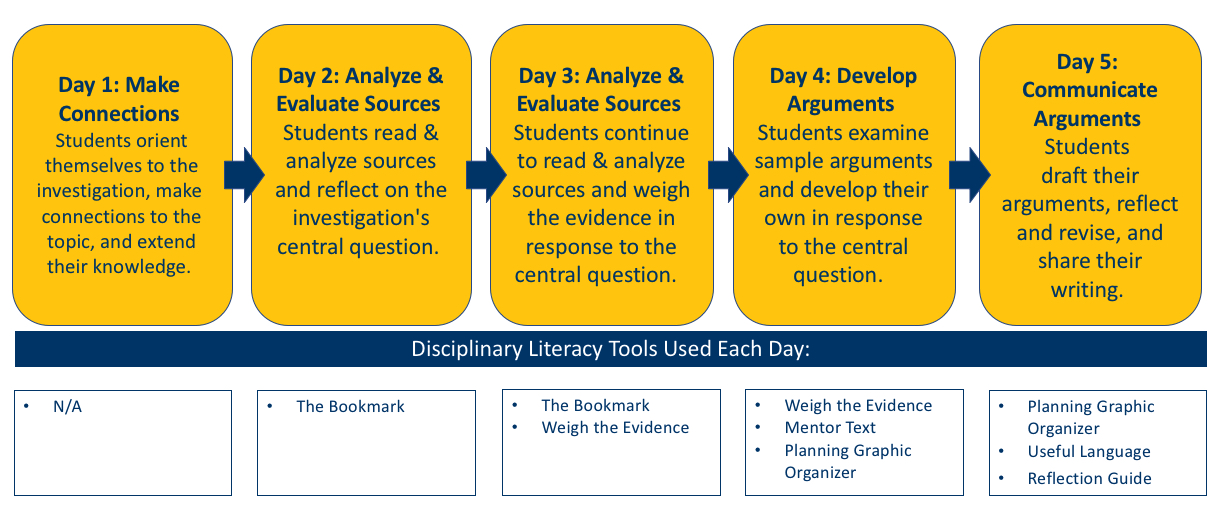 Note: These tools are embedded in the student packet and slides for each investigation, but a template of each tool is included on the pages above.
Learn more about how our Disciplinary Literacy Tools support English Learners.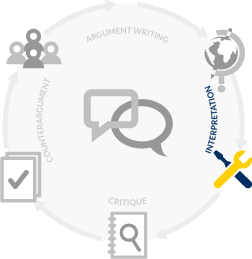 ---