Four of the twelve investigations prepare students to write Critiques of other people's interpretations of historical or social issues in letters to contemporary audiences. The writing task sets a purpose for each investigation, whether trying to understand the concept of reliability in the Silk Road investigation or considering multiple perspectives in the Child Labor and South Africa investigations. Each investigation creates a process for social studies inquiry and writing across five days that begins with making connections to students' lives and extending their incoming knowledge.
Each day of a Read.Inquire.Write. investigation supports reading, reasoning, and writing in ways that research has shown to develop students' social studies thinking and literacy by:
introducing a central or compelling question, making connections to students, and extending background knowledge;
engaging students in reading and analysis of primary sources through explicit instruction and discussion as students weigh evidence and draw conclusions;
providing explicit support for the particular kind of argument writing called for in the investigation, engaging students in planning, composing, reflection, and revision.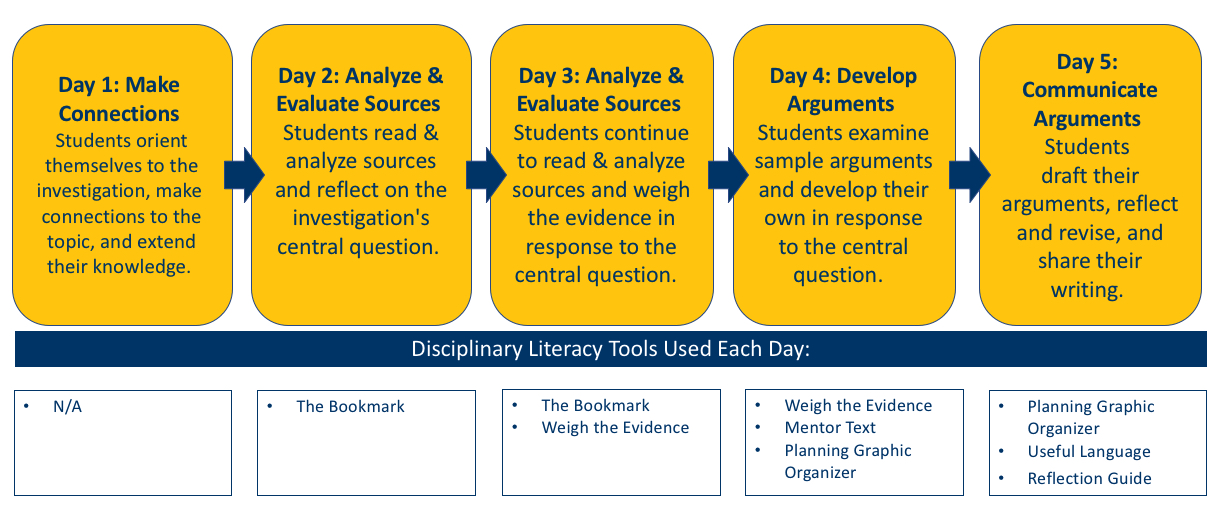 These investigations include a student packet, slides to guide instruction, and a teacher guide to support classroom-based inquiry.
View Investigations focused on Critique:
Introduction Investigation (2-3 days): Which map should we use? 
1. Which sources are most reliable for learning about the Silk Road?
2. Why does hazardous child labor continue to exist in Nepal?
3. Is Post-Apartheid South Africa living up to its promises?
4. Was democracy in Athens a good form of government?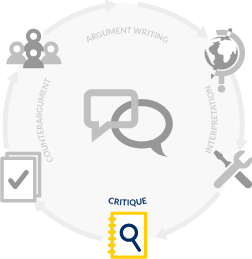 ---